PAJARITO cleaning tube Pajarito
Impact-resistant plastic, copper tap connector. For time saving washing of paint rollers. Clea- ning duration between 1-2 minutes, depending on degree of soiling. Overall length 400 mm, hose length 2 m, hose connection set.
excl. VAT: €100.83
incl. VAT: €111.99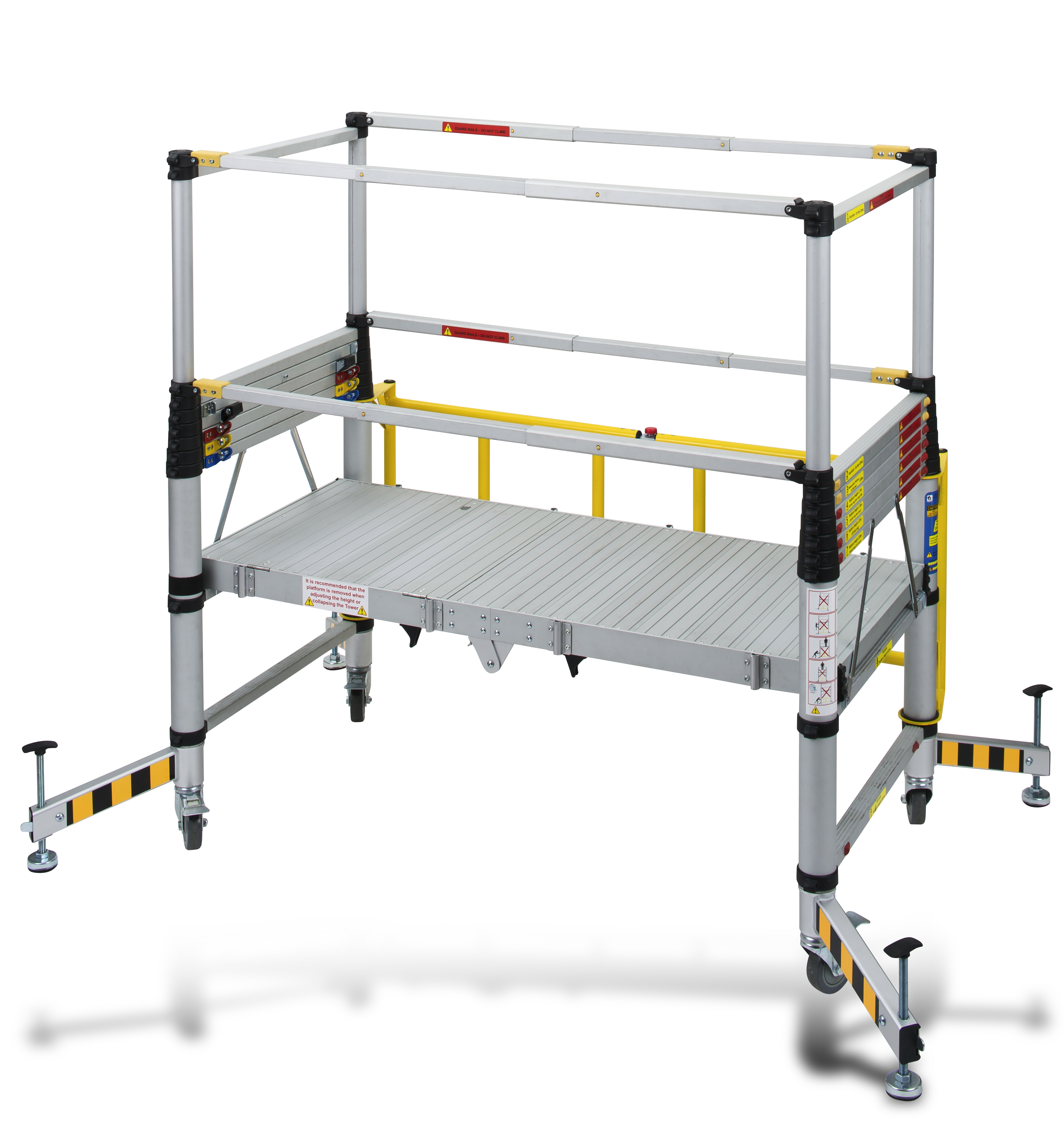 Pajarito Teletower Pajarito
Der Teleskop-Mechanismus erlaubt 5 einstellbare Gerüsthöhen von 1 bis 2 Meter (Arbeitshöhe 3 bis 4 Meter). Große trittsichere Arbeitsplattform aus Alu (1,40 m x 0,70 m) mit Aufstieg durch Luke. In weniger als 3 Minuten aufgestellt, spart Arbeitszeit. Kann in einem Stationswagen oder kleinem Van transportiert werden. Minimale Grundfläche für einfachen Transport und Lagerung. Kann als Podium mit 33 cm und 61 cm eingesetzt werden. EN1004 konform. Enthält lediglich 2 Teile. Kein Zusammensuchen von Einzelteilen. Integrale Stabilisierung der Beine mit 5 Optional- Positionen und feststellbaren Rollen. Mit 2 Libellen justierbar. Beschriftbare Bordschienen rundherum zu Ihrer Sicherheit (ab 1,5 Meter Plattform-Höhen vorgeschrieben). Sicherheitsgeländer rundherum zum Schutz der Hände und Knie.
excl. VAT: €1,257.97
incl. VAT: €1,496.99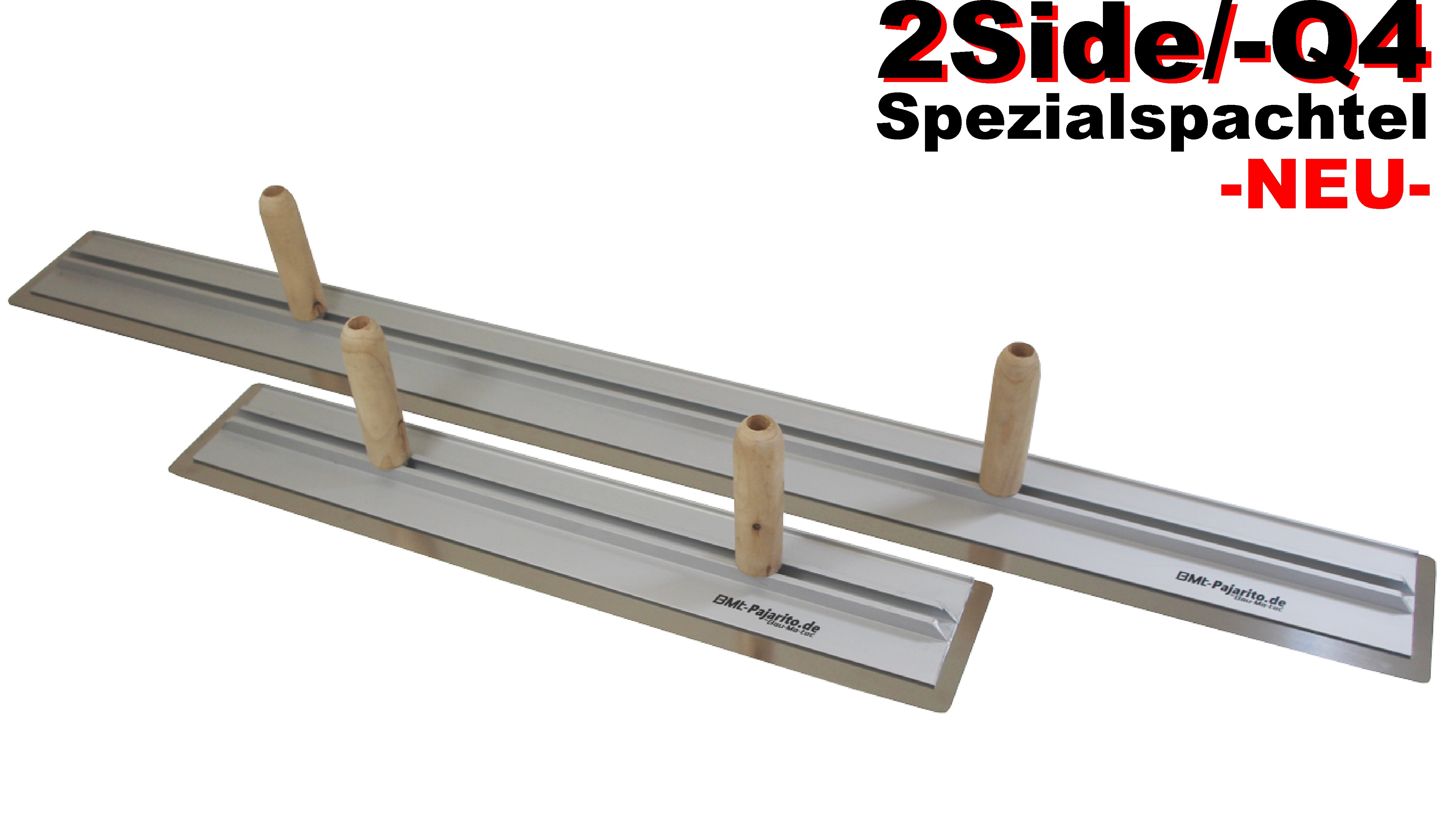 SET 2Side Q4 Spezialspachtel / Putz- und Glättespachtel
Enthalten Sind : 1 Stück 120 x 1230 mm1 Stück 120 x 630 mm Artikelbeschreibung : Die neue 2Side /-Q4 Spezialspachtel ist ein Werkzeug –Made in Germany- Beide Seiten sind bestens für Ihre Aufgabe gerüstet. Seite 1 ist sehr flexibel und passt sich den Untergrund hervorragend an und bietet die Möglichkeit durch seine beigeschliffenen Enden ansatzfrei große Flächen zu spachteln, nachzuglätten. Seite 2 ist ideal für das Großflächige abziehen / vorziehen von Flächen und ist durch die Stabilität das ideale Werkzeug für Anforderungen in Q3-Q4. Die 2 Holzgriffe stehen in optimaler Position um die Kraftübertragung ohne Verluste oder Überbeanspruchung der Gelenke möglich zu machen. Durch das Verschieben der Griffe in die jeweilig beste Position lassen sich hohe Wandhöhen glätten/abziehen ohne jedesmal eine Trittleiter verstellen zu müssen. Nach einer kurzen Eingewöhnungsphase sind mit dieser neuen 2Side Spachtel große präzise Flächenleistungen möglich beiPastösen Spachtelmassen, gipshaltigen Spachtelmassen, abglätten und vorziehen von Gipsputzen, glätten von Armiermörtel usw.
excl. VAT: €79.00
incl. VAT: €94.01