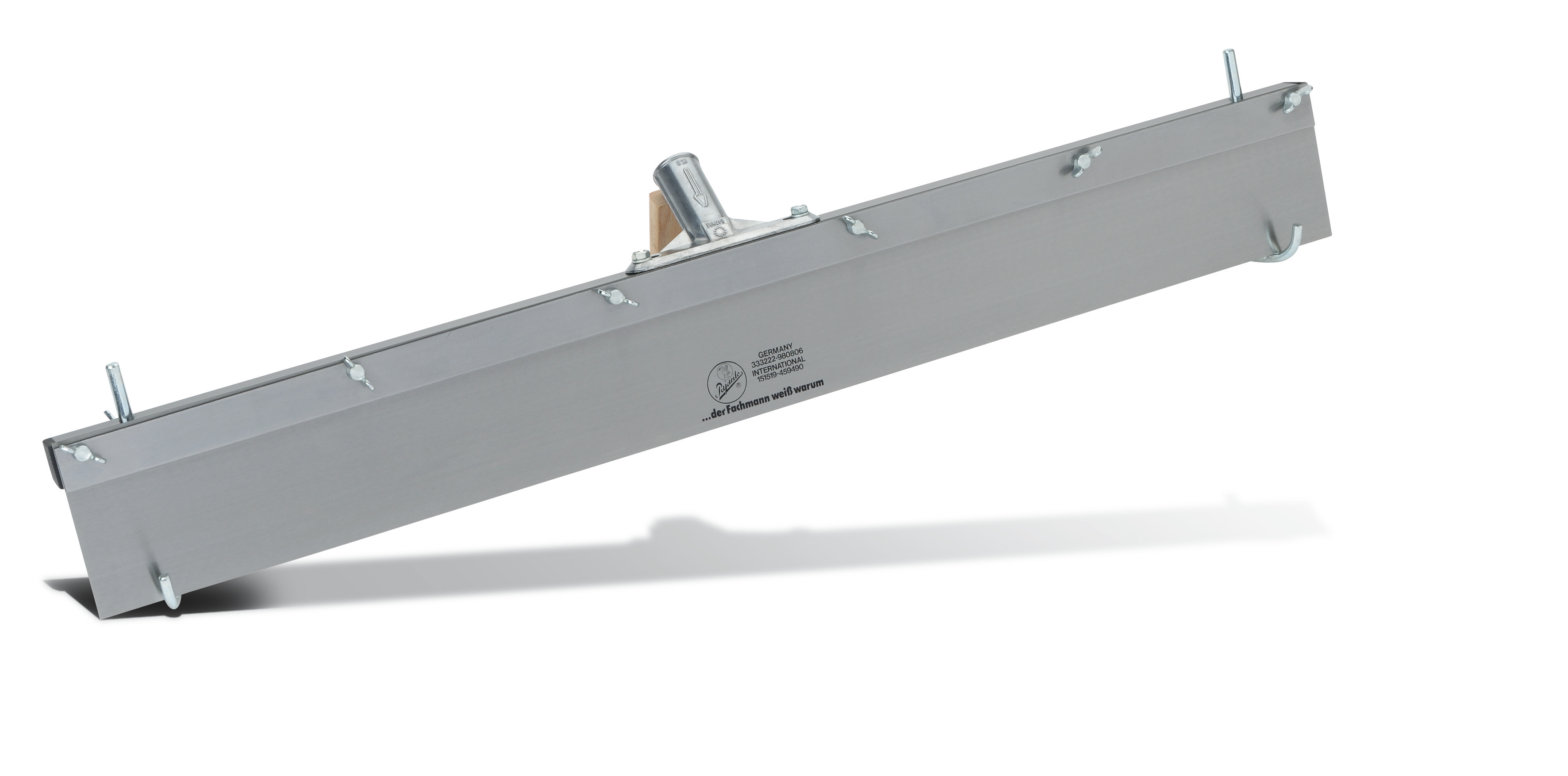 Rubber blade for 677Z/60 Pajarito
Rubber blade from light rubber in Shore A 60, smooth or serrated. Dim. (LxH) 650 x 55 mm.
excl. VAT: €21.40 - €29.62
incl. VAT: €25.46 - €35.25 *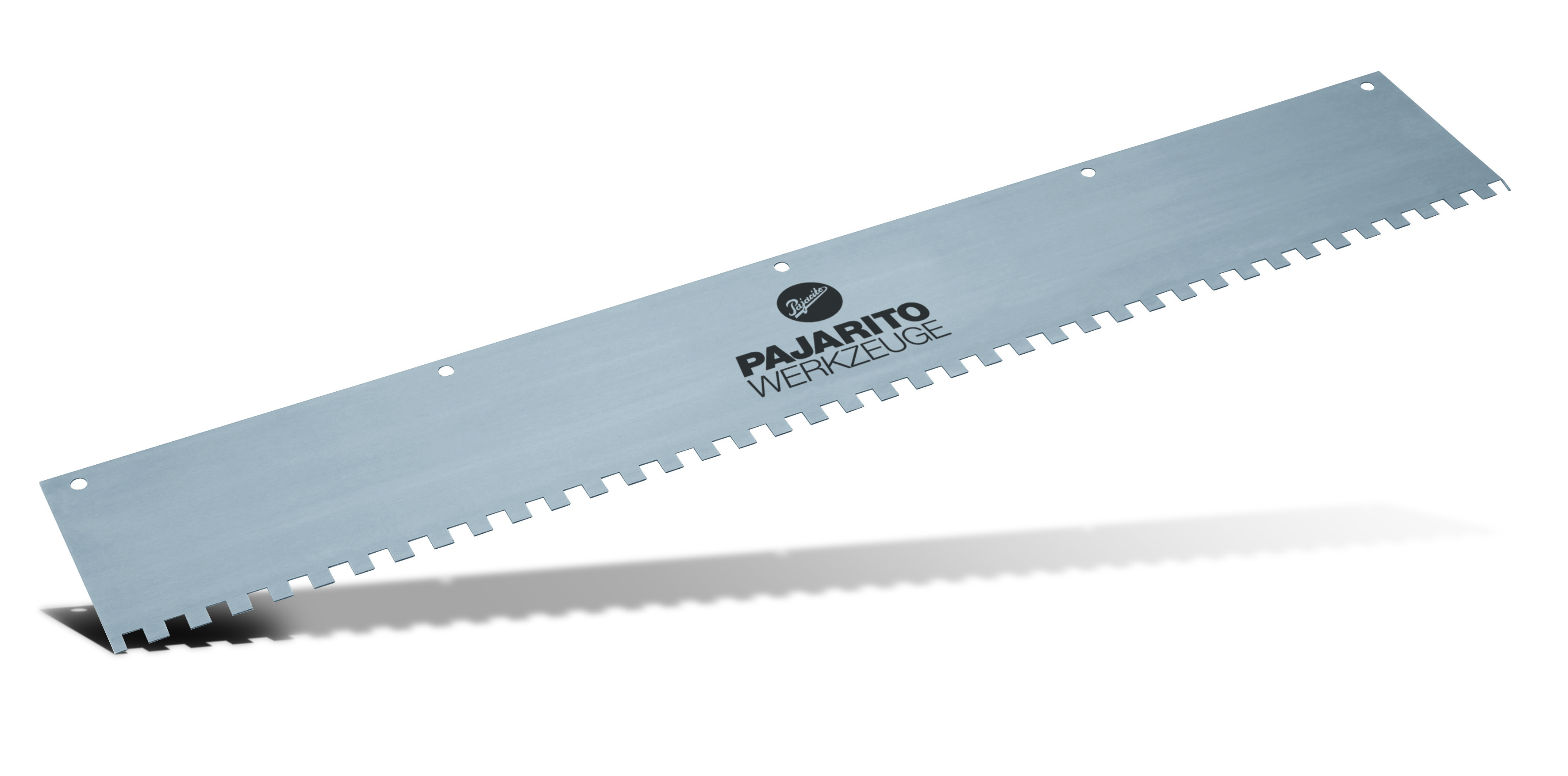 Spreader blades for 677Z/60 Pajarito
Hardened, polished spring band steel, 0.6 mm thick, 645 mm width, 100 mm height. Available with TKB notch-styles C1, C2, C3 und C4, and Pajarito notch-style 104. An overview of notch styles can be found from Page 46.
excl. VAT: €5.63 - €6.54
incl. VAT: €6.70 - €7.78 *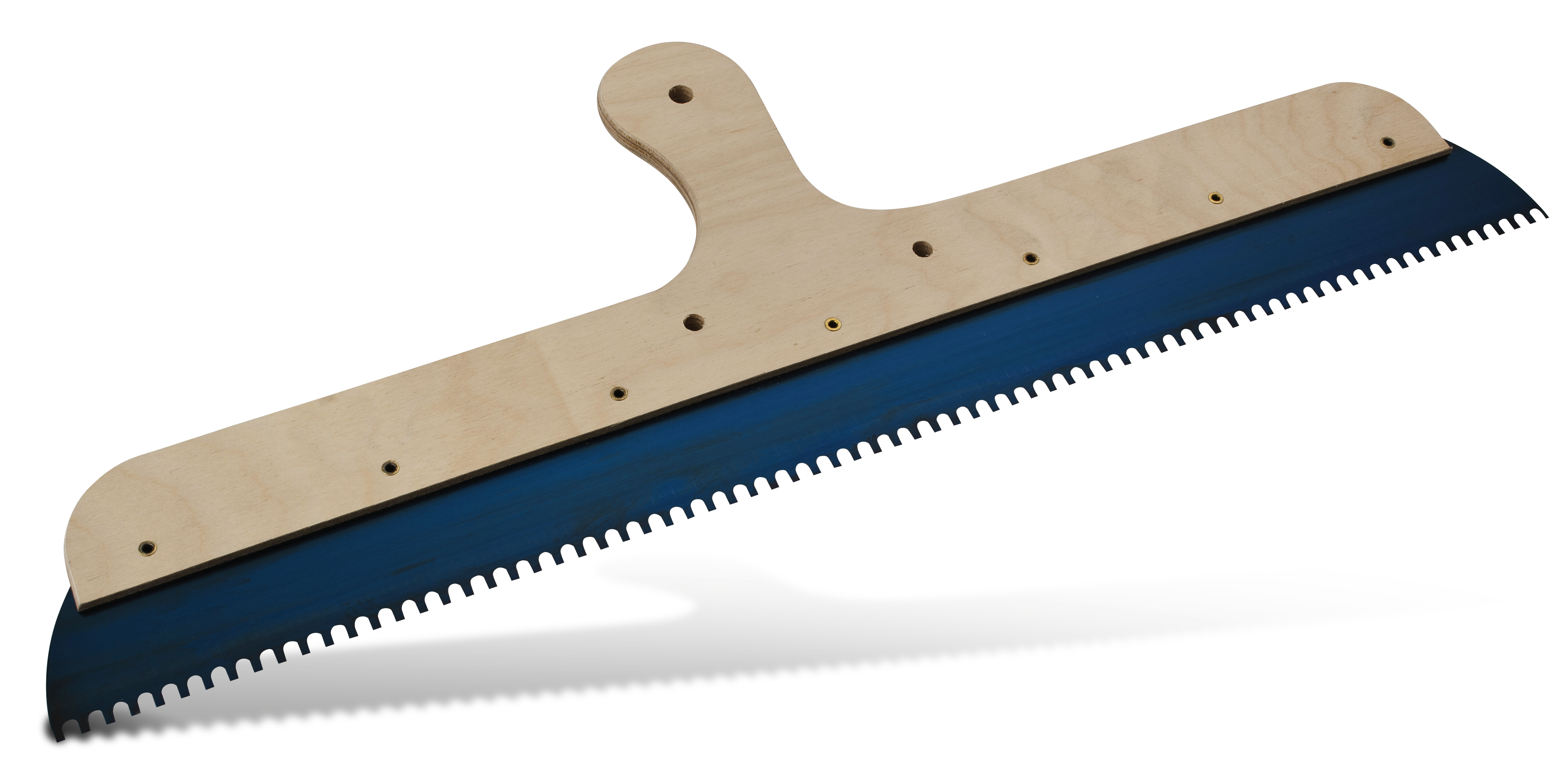 Wallpaper stripper Pajarito
0,4 mm hardened and polished spring steel blade, dimension 600 mm, 40 mm plywood handle with curved grip
excl. VAT: €16.21
incl. VAT: €19.29